Daily - Pour
Daily Pour

Date : 25/04/2017 Issue No. : 1302/16-17
Compiled By : Shyamal Aroskar, Asst. Dir.-WR
B.Ramchandran, Chennai
_________________
IIF News
Dear All,
The Institute of Indian Foundrymen (Western Region) will organize 66th Indian Foundry Congress & IFEX at Helipad Exhibition Centre
,
Gandhinagar, Ahmedabad from

10-12 January, 2018

. Kindly block dates.
On this occasion an unique volume cum reference book on Case Studies and Success Stories will be released.
Title:

"

Journey

To The

Centre

of The

Melting

Pot"
The volume will be in place of routine Souvenir. Many senior foundry experts from India, USA, Europe and Other countries have already confirmed to contribute important Case Studies. There is no doubts that the volume will have a long shelf life on the desk of existing and next generation of the foundrymen.
1) All of you are invited to share a real Case Study, Success Story focus on floor shop activities and on the topic from Moulding to Managment for this memorable volume. Approved ones by Technical Papers selection Committee will be printed and some will be alloted slot for presentation.
Date for Synopsis: Immediate. Date for full text: By

15th July, 2017
You can select title as follow:
Example A: Case Study on how we reduce energy consumption.
Example B: Success Story of reviving a sick unit.
2) Sponsorship and advertisement support is solicited for this memorable Volume designed to give good mileage for years to come.
3) Kindly share this massage to other senior Foundry Experts, Suppliers and Foundrymen.
Let's share our rich experience to the foundry fraternity.
Subodh Panchal Jagat Shah Sanjay Desai
Co-Chairman, 66th IFC Chairman, 66th IFC Horn. Sec. 66th IFC
info.66ifc@ifcindia.net
jagatshah.66ifc@ifcindia.net
sanjaydeasai.66ifc@ifcindia.net
Asst.Director IIF-WR
Thought of the Day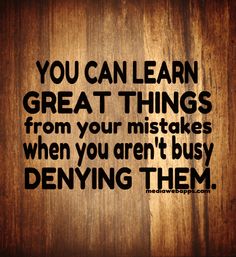 News Letter Supported By
Today's Top Raw Materials Headlines
*** India Aluminium Scrap prices stay steady; Copper Futures end slightly down

*** CIS pig iron price falls on weaker raw material costs

*** EU aluminium: EU ingot prices fall, UK rise

*** Global LME aluminium stocks down by 4.1pc

*** US FeCr: Fewer orders weigh on prices

*** European ferrovanadium market reporting higher offers from China

*** European ferroniobium market pushes up again

*** European selenium market unmoved with shortage of material

*** Chinese rebar prices fall slightly, HRC price decreases again
*** Chinese nickel cathode price decreases sharply
Raw Material News
Arun Jaitley says 7-8 percent growth 'absolute normal' for India
"Most important decisions as a result of this pressure of public opinion are also finally resulting in decisions with larger political support," said the minister who is on an official visit here.

***

This is how automakers are fast digging out the enormous sales opportunity

Maruti Suzuki, Tata Motors, Mahindra & Mahindra (M&M), Toyota and Nissan say demand from cab aggregators — mainly Uber and local rival Ola — accounts for 8-10% of retail sales and is expected to double in the current fiscal.

***
Forecast Sees Growing Uncertainty Shaping Global Steel Demand

A new short-term forecast sees global steel demand totaling 1.535 billion metric tons during 2017, up 1.3% year-on-year, following a 1.0% rise during 2016. Steel demand in the emerging and developing economies (excluding China) is expected to grow by 4.0% in 2017, and then 4.9% in 2018.

***
Industry News
India aims to cut petroleum imports as it boosts alternative fuel use
India is aiming to cut its oil products imports to zero as it turns to alternative fuels such as methanol in its transport sector, a government official said at an investor briefing

on Monday

.

"We are trying our level best that the day will come when we don't need to import any fuel from any country and that we will be self-sufficient," said Transport Minister Nitin Gadkari at a conference organised by Nomura in Singapore.

But he could not provide a specific timeline for the target due to challenges with the distribution and availability of alternative fuels such as liquefied natural gas (LNG) in India, he said.

"Auto-rickshaws are using LPG (liquefied petroleum gas) now...LNG is important but the availability of LNG and distribution is a big challenge... we have to develop that," he said.

India is also planning to start 15 factories to produce second generation ethanol from biomass, bamboo and cotton straw as it aims to develop its mandate to blend ethanol into 5 percent of its gasoline, he added.

"Bamboo is available from tribal areas... our vision is to be cost effective, import substitute and pollution free," he said.

India imported about 33 million tonnes of oil products over April 2016 to February 2017, up nearly 24 percent from the same period a year ago, government data showed. The majority of the imports comprise petroleum coke and LPG.

Energy consumption in India, the world's third-biggest oil consumer, is expected to grow as it targets between 8 to 9 percent economic growth this fiscal year from around 7 percent in 2016/17.

To cut the country's carbon footprint, New Delhi wants to raise the use of natural gas in its energy mix to 15 percent in three to four years from 6.5 percent now.

India is developing LNG bunker ports and plans to develop its electric vehicle fleet, Gadkari said
Steel demand to witness cyclical upturn in 2017 and 2018, says worldsteel SRO
The World Steel Association (worldsteel) has announced release of its Short Range Outlook (SRO) for 2017 and 2018. The report states that steel recovery has strengthened in 2016. Further, the global steel demand is likely to increase in 2017 and 2018. However, reduced demand growth rate in China is likely to offset growth in other regions, thereby impacting overall global steel demand, SRO notes.

In 2016, global steel demand posted stronger-than-expected growth, with China being the main contributor of growth. The steel demand will see a cyclical upturn in 2017 and 2018. Developed economies are expected to see continued growth in steel demand recovery. The growth momentum is likely to accelerate further in emerging and developing economies. According to worldsteel's SRO, the global steel demand is likely to increase by 1.3% in 2017 to 1,535.2 million tonnes (Mt) in 2017. In 2018, it is forecast to increase further by 0.9% to touch 1,548.5 Mt.

Country-wise, Russia and Brazil are expected to move out of their recessions. However, steel demand growth rate in China may remain subdued. As a result, the overall growth momentum is expected to remain modest during 2017 and 2018.

According to forecast, many regions including the CIS, NAFTA, Central and South America, Africa and the Middle East, which had recorded negative demand growth in 2016, are likely to see positive growth in 2017 and 2018. The projected steel demand growth for CIS region stands at 3.2% and 3.4% respectively in 2017 and 2018. The NAFTA steel demand is projected to increase by 2.2% and 2.4%. Central and South America is likely to witness strong steel demand growth of 3.4% and 4.7% respectively. African steel demand is expected to rise by 1.5% in 2017 and further strongly by 4.1% in 2018. The Middle East demand growth is forecast to increase by 3.1% and 3.7% respectively.

The automotive sector emerged as the top steel consuming sector in 2016. However, the SRO forecasts that this demand is soon approaching peak. 2016 presented a divided picture with respect to demand from construction, building and infrastructure sector. The sector demand remained strong in developing countries. On the other hand, it remained subdued in developed economies. In 2017 and 2018, the construction sector demand is likely to improve, mainly driven by the EU region and the US. The machinery sector steel demand is also projected to increase. Meantime, demand from shipbuilding sector is expected to continue its weak run.

China's steel demand growth recorded marginal growth of 1.3% in 2016. The demand growth which has looked strong so far in 2017 is likely to decelerate on account of tightening of real estate policies by the Chinese administration. Consequently, the country's steel demand is expected to remain flat in 2017 and then decline by 2% in 2018.

The steel demand in developed economies is likely to grow. The fiscal stimuli package and rise in infrastructure spending by the new US administration and the Eurozone monetary policy are being identified as the key drivers behind the projected steel demand growth by developed economies. The developed economies will report steel demand growth of 0.7% and 1.2% in 2017 and 2018 respectively.

Meantime, steel demand in emerging and developing economies excluding China is expected to grow by 4% in 2017 and then by 4.9% in 2018
***
Life Style & Management
Two Tough Questions ….Think twice before judging someone !

If you knew a woman who was pregnant, who had 8 kids already, three who were deaf, two who were blind, one mentally retarded, and she had syphilis, would you recommend that she have an abortion?

Read the next question before looking at the answer at the end.

It is time to elect a new world leader, and only your vote counts. Here are the facts about the three candidates.

Candidate A. : Associates with crooked politicians, and consults with astrologists. He's had
two mistresses. He also chain smokes and drinks 8 to 10 martinis a day.

Candidate B : He was kicked out of office twice, sleeps until

noon

, used opium in college and
drinks a quart of whiskey every evening.

Candidate C : He is a decorated war hero. He's a vegetarian, doesn't smoke, drinks an
occasional beer and never cheated on his wife.

Which of these candidates would be your choice?
Decide first... no peeking, and then scroll down for the response
Candidate A is Franklin D. Roosevelt
Candidate B is Winston Churchill
Candidate C is Adolph Hitler
And, by the way, on your answer to the abortion question…
If you would have said YES . . ... . . you would have killed
Beethoven
the GREAT musician
Pretty interesting isn't it ?
Think twice before judging someone !
***
Jokes All the Way
The Institute of Indian Foundrymen
706, Madhava, Bandra-Kurla Complex, Bandra (E), Mumbai-400 051
Phone : +91-22-2659 1308, 2659 1303, email : wr@indianfoundry.org
Join us on Facebook. www.facebook.com/iif western region